SharePoint 2013 to Sitefinity migrations, so long, SharePoint!
Problem:

Microsoft is discontinuing the support for
SharePoint 2013
.
Sitefinity is discontinuing the support for
SharePoint 2010 and 2013
.
Solution:

Eveliko just released it's
first migration from SharePoint 2013 to Sitefinity
.
Bellow are some statistics about the project:
Multilingual:
Yes (English and Arabic).
SharePoint Setup:
Client Specific, about 40 subsites, 2 languages, LTR and RTL
Migrated Pages:
about 300.
Migrated Images:
Over 4500
Migrated Documents
: about 200
Other content types migrated:
about 200.
Timeline:
1 month.
Migration type:
as is
What was challenging here is that we were able to migrate a lot of data, that was not available out of the box with the
Sitefinity SharePoint connector.


In fact - we used an internal product and process we have developed for
Sitecore migrations (we have 5 Sitecore to Sitefinity migrations behind our back already)
and everything we learned from doing multiple migrations to allow this fast transition.
Here is a screenshot of our tool showing a SharePoint image: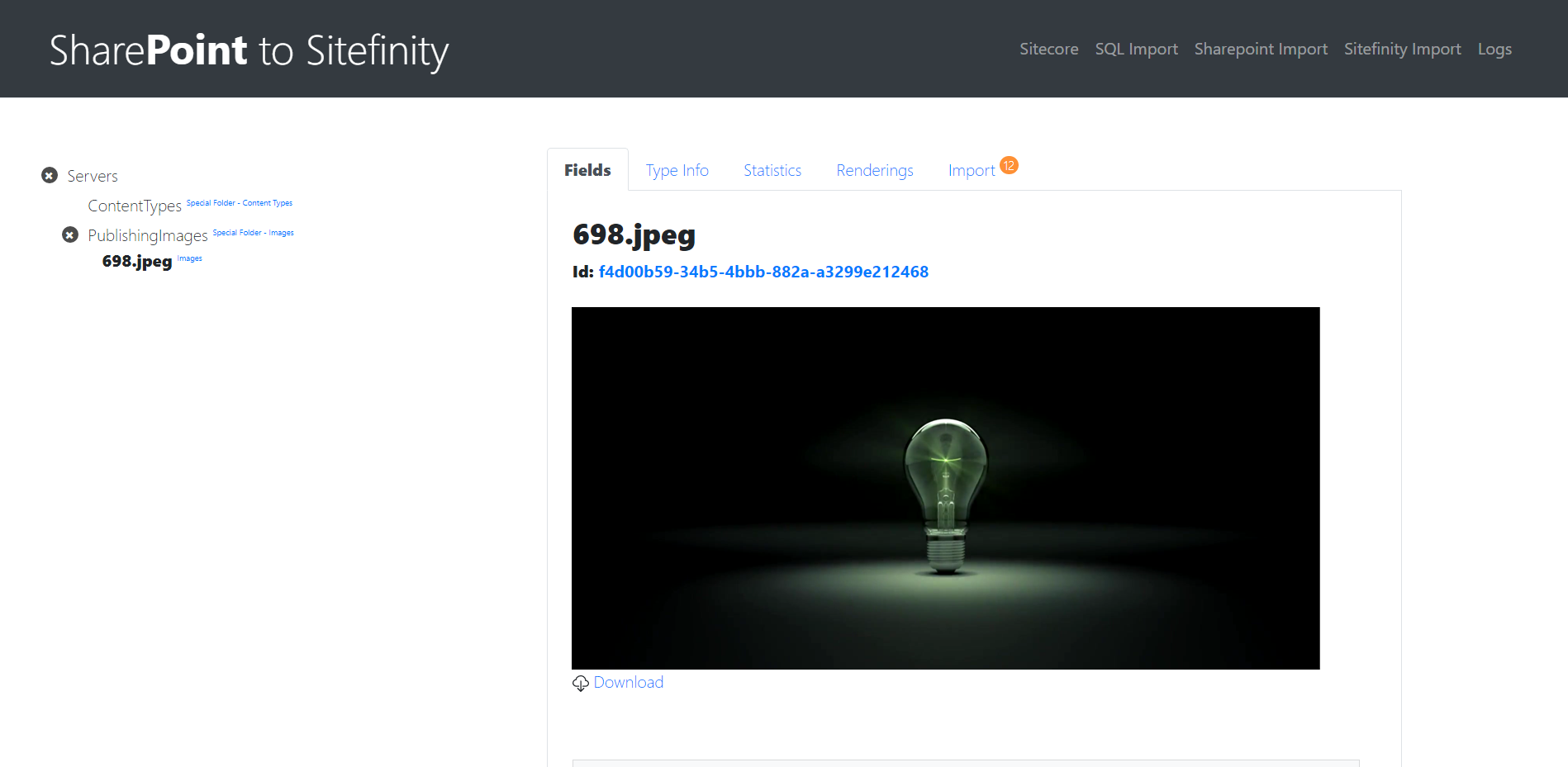 The tool allows us to quickly start by doing direct mappings and also - it gives us the ability to write dynamic code on a field and item level for the custom part (each client is different). It supports multiple languages, images, documents pages and pretty much any content type.
We also ported a few custom components from
SharePoint to Sitefinity (we adapted the code or completely rewrote them to Sitefinity)
.
While our team is
very good in Sitefinity
and had some knowledge in
SharePoint
as well - the client played a key role in the success of this project. They were able to support us in every possible direction. From infrastructure (both Sitefinity and SharePoint were on-prem) to quickly taking decisions, in many cases on the spot (should we keep this, where do we move that, etc).
Have a pending
SharePoint to Sitefinity migration
?
Book a free call